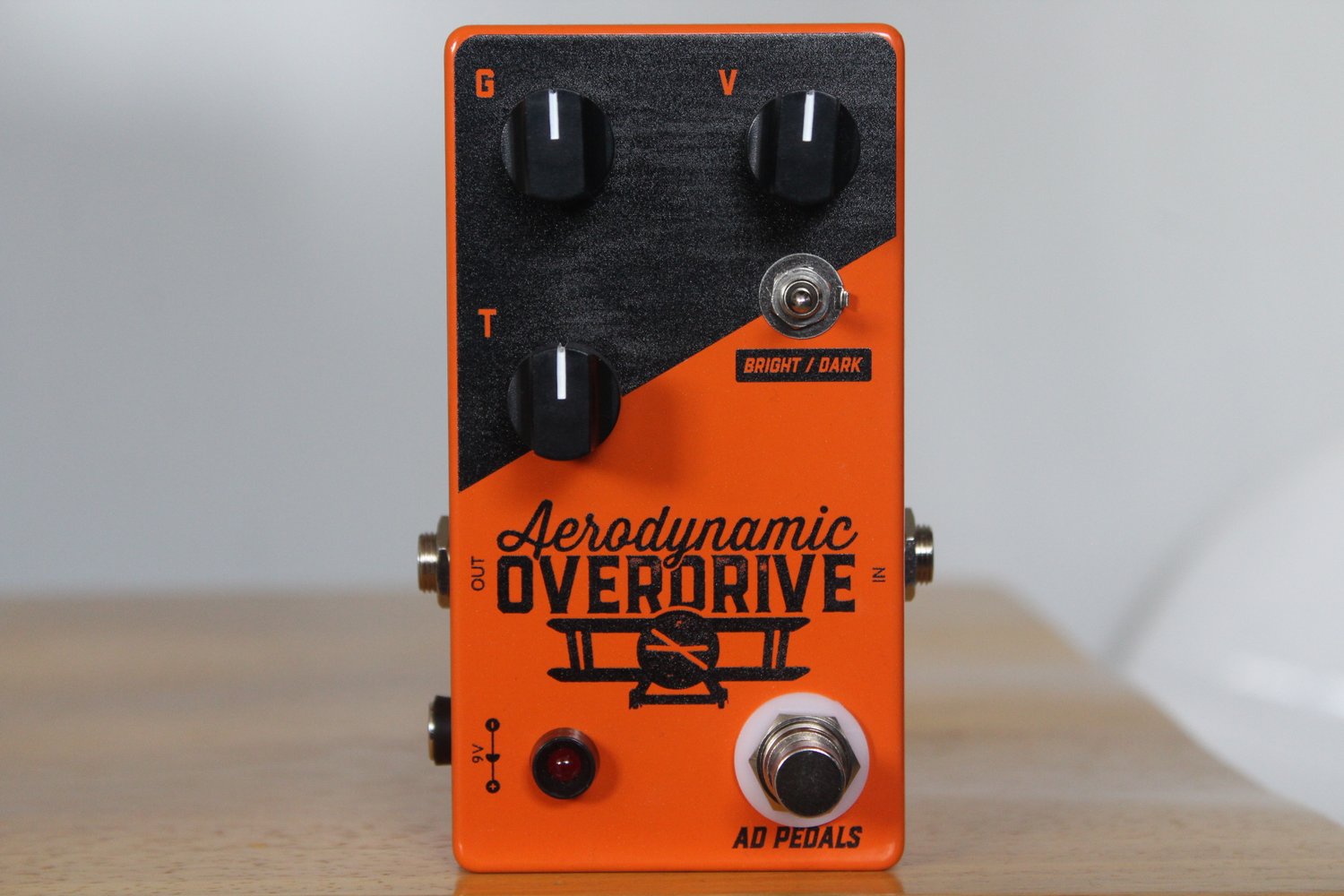 Aerodynamic overdrive
A simple setup is first and foremost here, and the Aerodynamic Overdrive exudes tone and sparkle for days. The 3 main controls here are almost a given these days for any overdrive: Volume, Tone and Gain. This pedal is definitely in the low-to-mid gain drive category, so it's easy to get a nice, clean, shiny boost by turning down the Gain and cranking up the Volume, then setting the Tone to taste. The Gain itself has a decent range, especially when coupled with the 3-way toggle switch, which provides an extra added dimension to this stompbox.
The toggle switch alternates between a Low Gain setting, a High Gain setting and the main circuit only when placed in the center position. When flipped to the right, the Aerodynamic Overdrive utilizes Bat41 diodes for a symmetrical, low-gain tone, while the left side is a higher-gain option, using Germanium 1N34A asymmetrical diodes, providing a transparent sound that will also make your amp sing. Having these three differing options opens this baby up, and will lead to a lot of experimentation, while still keeping the overall feel of the pedal relatively simple.
Controls
Gain to cotrol how much drive is sending to your amp
Tone to control how fat or sparkle tone.
Volume works over all control for the circuit.
On-off-on toggle switch
High quality neutrik input jack and a standar negative center power jack
Havy dury on/off footswitch